7 Seater Minibus Service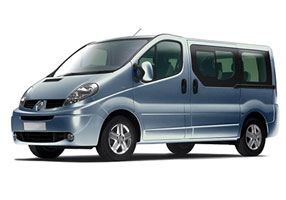 Are your friends or family members planning to go on a city tour or returning from their destination? Then they may surely end up requiring a hire service to drop them at their desired location. But is it possible to take everyone along in the same transport? Yes, it is, if you plan to hire a 7 seater minibus service. We BA Transfer provides a full range of standardized and customer-oriented private hire services to our customers. Renting/Hiring a bus is always an easy and smooth decision with BA transfer, which ensures to provide you with a luxurious experience with their excellent service. As a medium-sized company with its roots scattered in local areas, we are successfully growing with every possible service provided.
Hiring a 7 seater minibus service provides a pickup and drop service mainly from airports, train/tube stations, university residents/halls, houses, airports, cruise ports, hotels, and major Uk cities. Our specialisation is to provide airport facility of to and from the airport through our airport taxi.
Also, our company provides the benefit of picking up multiple people from different terminals within one 7 seater minibus. Though it will cost you a little more but it would be effective for your hassle-free journey.
With the ability to carry seven passengers, it can carry seven check inn bags and eight hand luggage too.
The Ba transfers provide you with the pick-up and drop service from London Heathrow Airport, London Gatwick Airport, London Stansted Airport, London Luton airport, London south-end airport, London city airports and many other airports.
Book your ride with us:
On our 7 seater hire bus service, you will come across the main page of the website. All you have to is follow the steps to books a comfortable and luxurious ride with us.
In the tab, mention your pickup point.
Then in the text tab, mention your drop-point
Follow up with your pickup date and timings.
And mention the number of passengers you are willing to travel with.
Enjoy your cost-effective journey with BA Transfer. No matter how stringent situations get, it offers high-flexibility to their clients. Developing a reliable transport facility with maximum ease is the aim of our services. We always strive hard to be customer-oriented and deliver viable and convenient transport hire services.
---